It's been many years since I've overindulged the heavy way during the holidays because I eat healthily most of the time. I've learned to choose the correct food combinations and balance the quantities so that I never end up overwhelmed by my food. It's a matter of control and it comes with practice. And with time, you learn to listen to your body and mind, and not your instincts telling you that another slice of cake won't do you any harm. Indulging is a great thing if done in moderation, and moderation is also the reason why you need only one day of post-holiday detox to put your body back on track.
If you are already interested in a healthy diet, you probably feed your body daily with fresh nutrients from salads, smoothies, and fresh juices, so your cells already had enough nutrients to withstand the holiday's indulgences. For instance, I need this detox because I rarely eat sugar and plain flour baked goods, but this Christmas, I couldn't resist my mother's yeasted chocolate cake. Although I eat a lot of fresh nutrients with my daily diet, my body consumed extra nutrients to metabolize the sugar and plain flour, and also to maintain a balanced pH within my digestive system. This 1-Day Detox is actually an intense infusion of fresh nutrients and powerful antioxidants to refuel your body after the extra nutrients consumption during the holidays. If you feel like going for a longer cleanse, try my 3-Day Detox.
The key to regaining your balance after the holidays is nourishing your body with a wide array of detoxifying nutrients from fresh and colorful fruits and vegetables. It is also the best time to use the superfoods you bought, but didn't know how to introduce into your diet. Spirulina and chlorella powders, matcha tea, bee pollen, turmeric, raw cacao powder – these are all great sources of powerful antioxidants and contain a wide array of nutrients to help your body regain its balance and stimulate its natural detox processes.
When I created this detox plan, I wanted it to be very colorful. Colors mean that you use foods that gives your body antioxidant and anti-inflammatory protection, and that foods were not overcooked to lose their nutritional values. A green smoothie bowl, a bright yellow turmeric tonic, a pink salad and an orange soup – these are the mainstays of this detox day which is bursting with color, energy, and fresh nutrients. My recipes are just for orientation, but you can replace the ingredients with your favorite, colorful ones, as long as you have them as fresh as possible:
Red – berries, beets, grapes, tomatoes, pomegranate, grapefruit, goji, apples
Yellow – turmeric, ginger, lemon, bell pepper, mango, pineapple, banana
Orange – carrots, sweet potato, persimmon, oranges, bee pollen
Green – leafy vegetables (spinach, kale, parsley, coriander), avocado, celery, lime, broccoli, matcha, kiwi, lime, spirulina, chlorella, sprouts
If you're also looking to lose some weight during the detox process you can drink a Detox Water for Weight Loss whenever you're feeling thirsty.
First Hour – CLEANSING TURMERIC TONIC
Pin
2. Breakfast – GREEN DETOX SMOOTHIE BOWL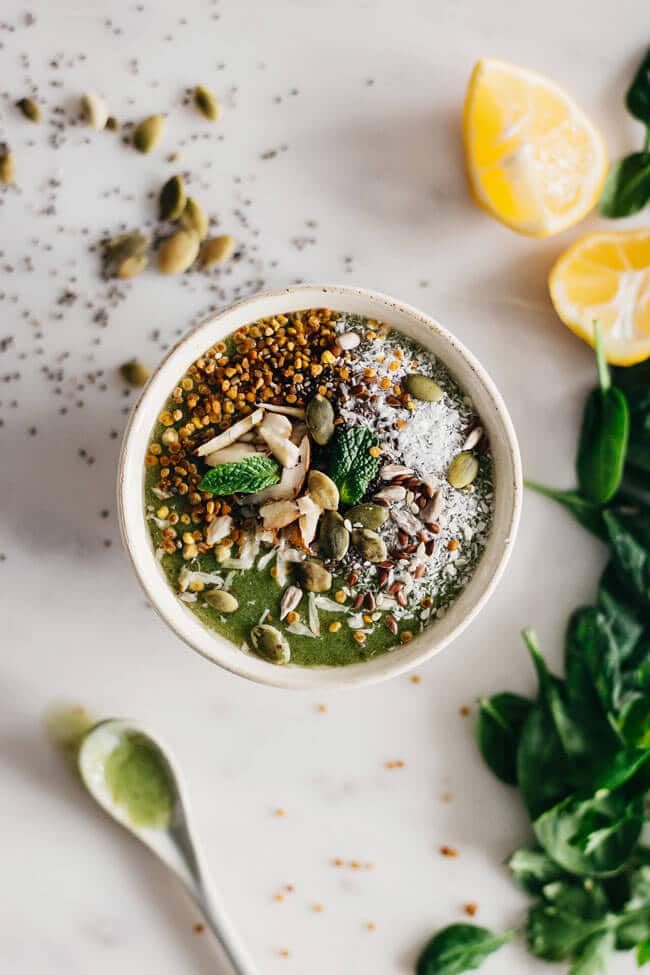 Pin
3. Lunch – LOVE YOUR LIVER BEET SALAD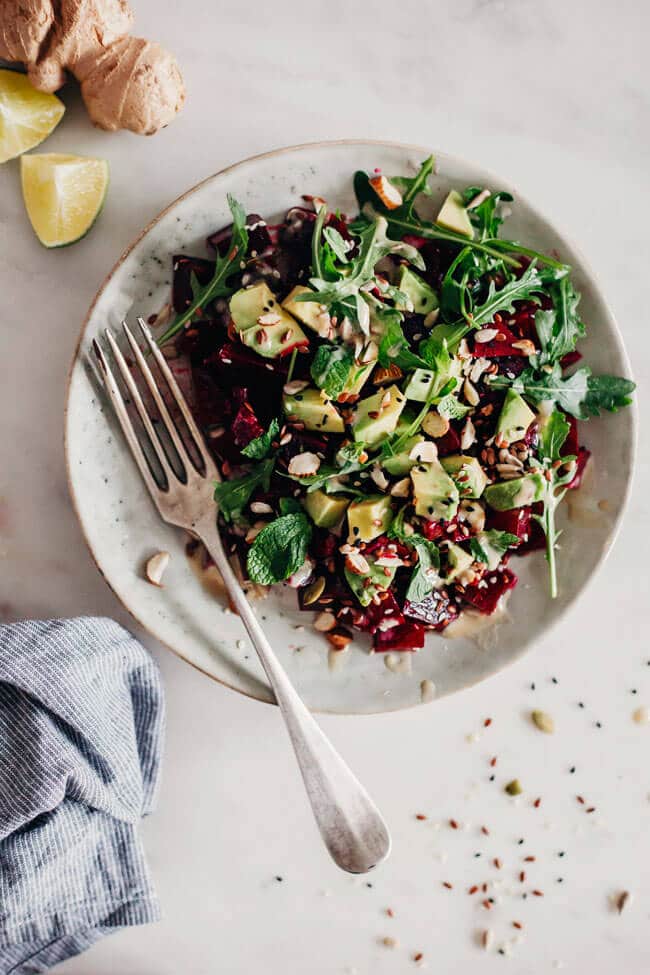 Pin

4. Dinner – SPICY CARROT SOUP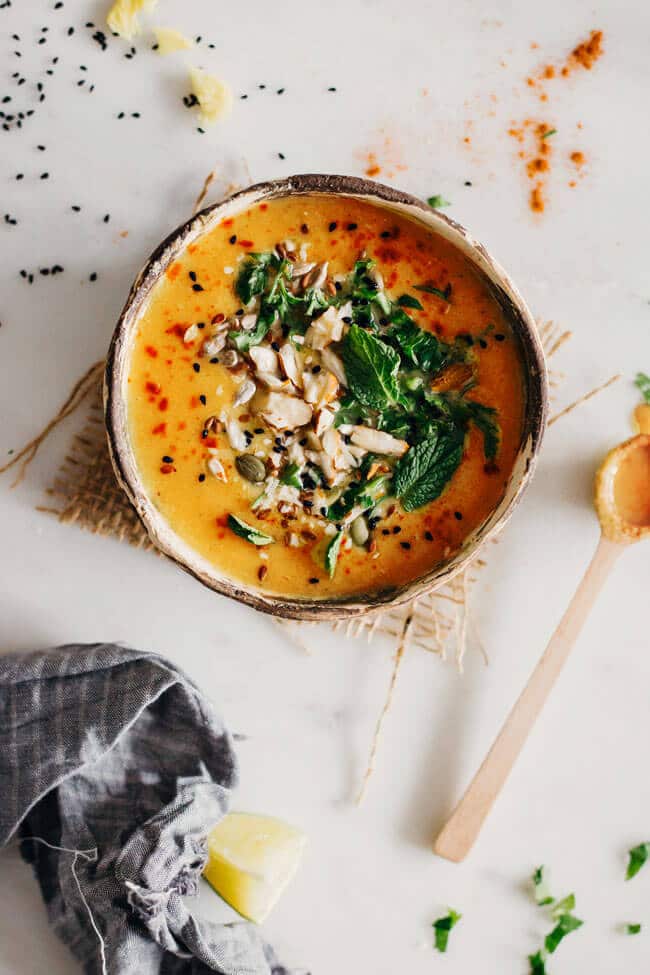 Pin