I spend a LOT of time in the kitchen, both for my photography projects and our own family meals, and I'm constantly trying to optimize my work flow in order to gain more time for myself, for editing, for research or simply relax. Having freshly prepared food with varied ingredients for a consistent nutritional support is a priority so making some things in advance is definitely time sparing.
For example, this nourishing bowl , this spinach wrap or this sweet potato wrap are a great way to put together healthy ingredients that have been previously cooked or leftovers from the evening before.
My vegan tofu burrito is a also combining freshly made with previously prepared ingredients to save your time, while still adding a good dose of nutrients to your daily diet.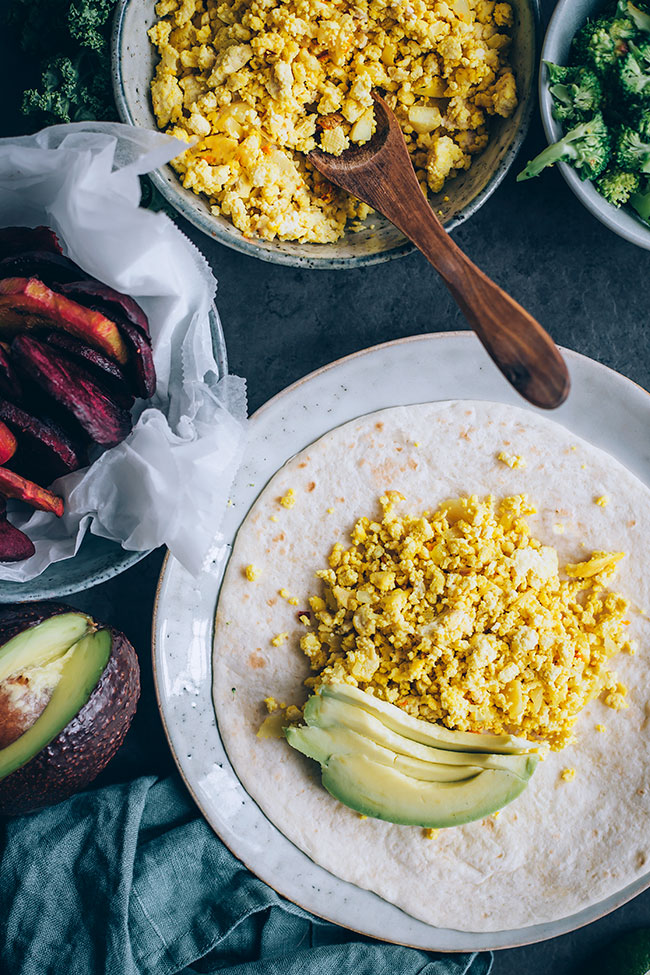 The base for this meatless breakfast burrito is non-GMO tofu. Due to my hormone imbalance I try to avoid consuming soy products, because they mimic estrogen, but from time to time I offer my body a portion of complete protein from soy, and I insist of sourcing a non-GMO source.
The bright yellow color comes from turmeric, my go-to spice that I add to mostly everything, from tea and juices, to stews and soups.  As inflammation is at the root of many diseases, a powerful anti-inflammatory and immune boosting ingredient like turmeric should be added to everybody's daily routine.
Cumin is favorite one, for its flavor and its array of vitamins A, B6, E, while cayenne increases the effectiveness of other herbs due to its excellent ability to improve circulation.  I also added fresh mint to boost digestion.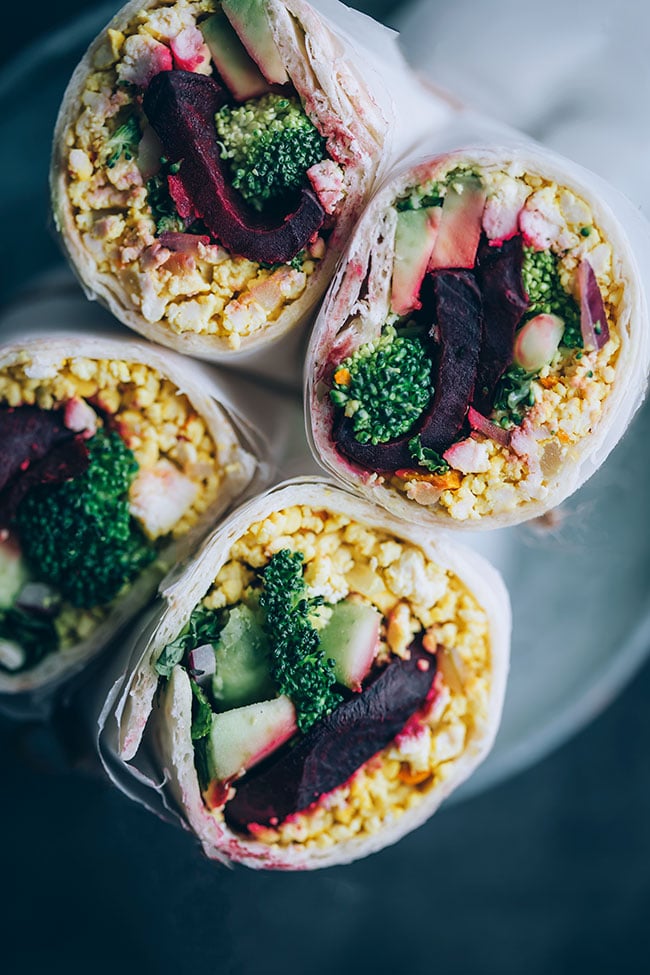 You'll notice the bulk of this vegan burrito to be made up of beetroot, avo and kale. You might recognize these as some of the healthiest foods available, all carrying remarkable properties. Kale for one, has been dominating the superfood limelight since superfoods became a thing in the Western World.
And that's no surprise given its off the scale levels of vitamin K, with 1 cup containing 1180% of your daily intake! Vitamin K is essential for a healthy heart and strengthening bone structure. Kale also contains very high levels of vitamin A, C and minerals manganese and copper.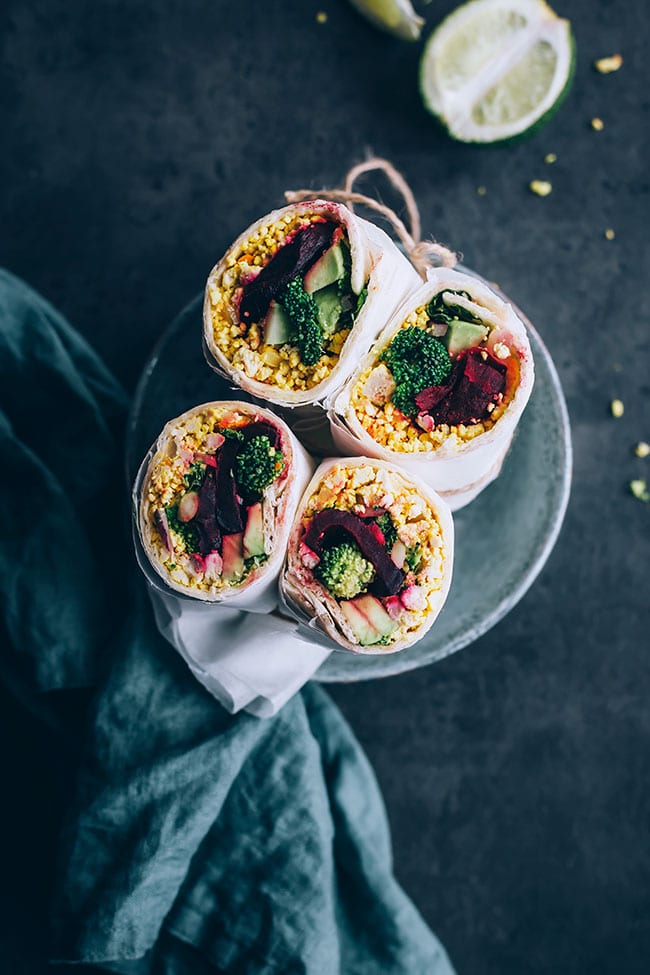 Beetroot is a great source of folate, manganese and potassium. Beetroot is also well known for their anti-inflammatory and antioxidant capabilities, which helps to detoxify and cleanse the body. The taste and creamy texture of avocado is unbeatable! They contain a unique blend of healthy fats which increase increase the absorption of vitamin A and the antioxidants.
As for the time-saving properties of this breakfast burrito recipe, I had the roasted beets and broccoli from my Sunday meal-prepping session, and I only needed to make the tofu mixture and wrap it all together.