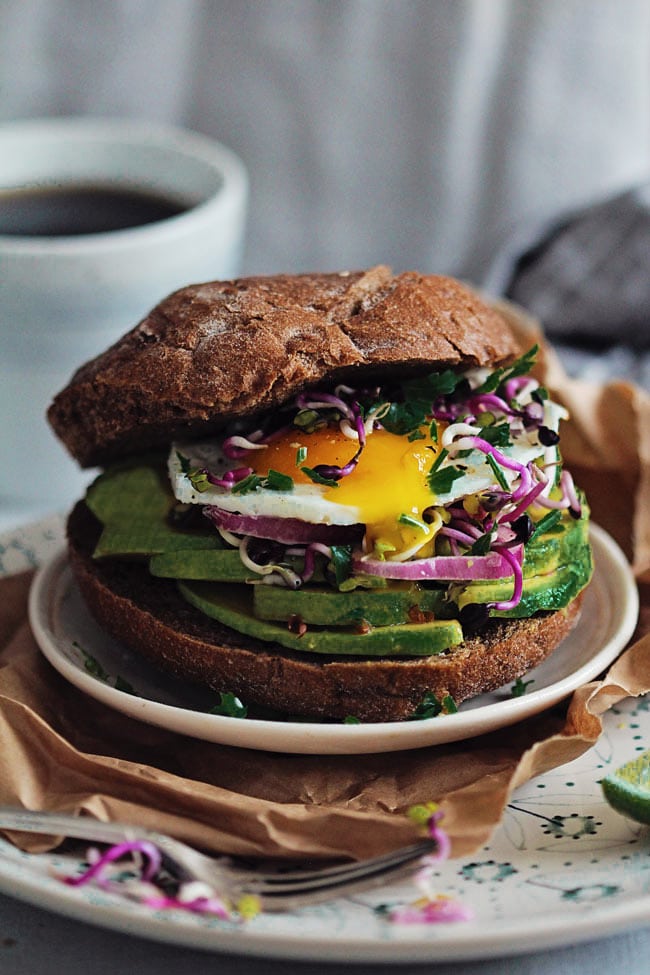 Avocado is never missing from my fridge. No matter how uninspired I feel one day, if I have an avocado, I know I will be able to put together a delicious meal. In salads, on toast, as a dip, on top of curries and stews, in raw desserts, as a sauce for veggie burgers, in smoothies, with eggs, or just as it is, simple, with sea salt and lemon, avocado is among my favorite ingredients. Creamy, dense, and unctuous, this fruit is a real powerhouse when it comes to nutrients, and has incredible benefits for our health, although some people tend to avoid it given its fat content.
Unless you are on a strict diet, you shouldn't be scared by the fat in avocado. This one is actually loaded with special nutrients, has no cholesterol, and it's low in saturated fat. Moreover, the fat in avocado is rich in oleic acid, which is a monounsaturated fatty acid belonging to omega-9 class, responsible for lowering the bad cholesterol.
Everyone should get used to having avocado at least three days a week. It is inexpensive, versatile in food combinations, and it's worth eating more because of its amazing properties:
Amazing Anti-Inflammatory Benefits
Along with vitamins, minerals, and fiber, avocado contain nutrients like phytosterols, a very diverse range of carotenoid antioxidants and omega-3 fatty acids, which are involved in preventing tissue inflammation. These help prevent and reduce the pains associated with arthritis (which common foods like milk, sugar, wheat, or corn worsen).
Incredible Weight-Loss Properties
Especially when it comes from a food that contains about 80 percent fat! This is because the monounsaturated fats in avocado serve as slow-burning energy for our body, rather than being stored as body fat. They also give us the sensation of satiety for a long time, and offer nutritional support (vitamins, minerals, and antioxidants) for our bodies to have an easier time going through a diet or exercise stress.
Natural Anti-Aging Effects

Eaten or used in cosmetic potions and masks, avocado helps us stay younger and makes our skin glow. Its fats maintain good moisture levels and reduce skin redness, while its antioxidants (especially vitamins C and E) protect our skin from wrinkles and maintain its elasticity and firmness by stimulating the production of collagen. I include it in my favorite face mask, along with other ingredients like clay, lemon, and egg yolk, and I find it amazing.
Healthy fats are just what our bodies need in the morning, so an easy sandwich with avocado and egg is a great way to start the day. Healthy fats help us to utilize vitamins like A, D, and K, regulate hormone production, and slow down nutrient absorption, so you will feel satiated for a long time.