Love Your Liver Beet Salad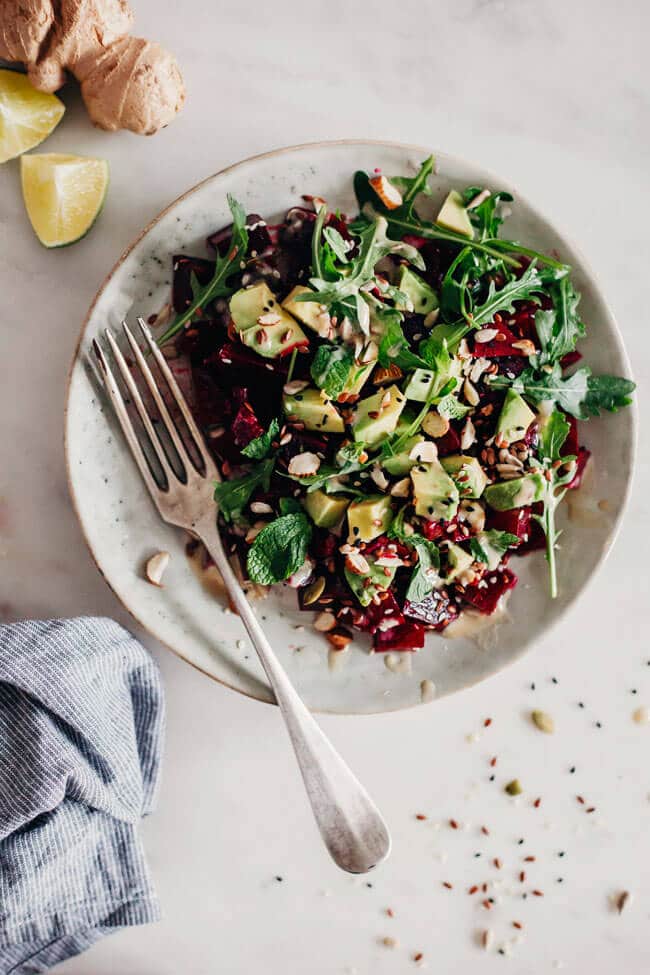 Author:
The Awesome Green
3-4 medium beets, roasted and cut into small cubes
2 avocado fruits, peeled and cut into small cubes
1 cup fresh rocket leaves
6-8 fresh mint leaves
½ cup cooked quinoa
1 tbsp mixed seeds (chia, sesame, sunflower, pumpkin seeds)
For the dressing
½ inch ginger piece, minced
1 tbsp lime juice
1 tbsp apple cider vinegar
½ tsp sea salt
2 tsp tahini
Add all the ingredients except rocket and mint for the salad into a medium bowl, and mix to combine.
In a blender add the dressing ingredients and process to obtain a creamy liquid.
Pour the dressing over the salad and mix to combine.
Add the rocket and mint, and mix carefully.
Serve immediately.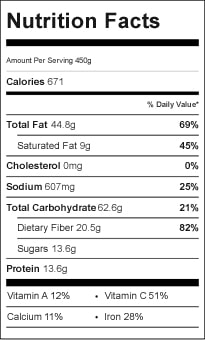 Recipe by
The Awesome Green
at https://www.theawesomegreen.com/the-simplest-1-day-detox/