This recipe might be just what you need if you are living with a picky person when it comes to food, also comes in handy if you're trying to introduce healthy ingredients into your child's diet. It is quite difficult to prepare a breakfast that is rich in minerals and healthy fats, especially for somebody who doesn't really care about the nutrition and prefers something delicious, like my boyfriend does. I could give him all the scientific reasons why eating this or that ingredient is good for his health, if it doesn't taste delicious he won't eat it. For me, a simple quinoa pudding with some honey, nuts, and seeds is a great way to start the day. For him, I have to reinvent the whole picture and make it really appealing. What does the trick? Chocolate and coconut milk, of course!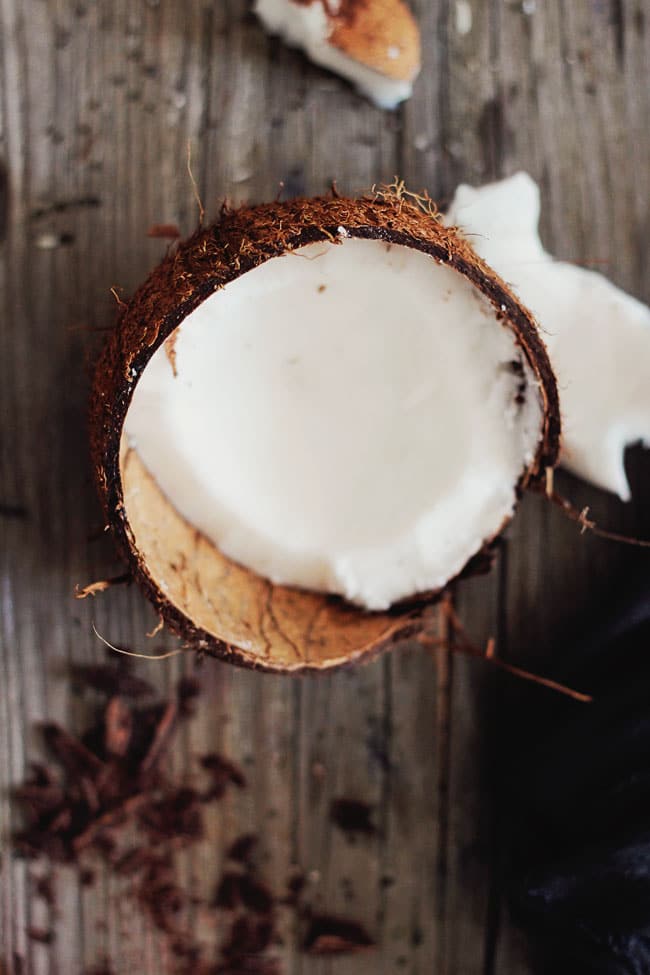 Pin
Quinoa is quite expensive when compared to other healthy ingredients, and given its remarkable nutritional value it should be celebrated with a really nice recipe each time we decide to spend our money on it. I usually include it in abundance bowls, along with legumes, brown rice, and greens, in stews or soups to give a rich texture, or in veggie burgers. Every now and then I have it at breakfast, especially in wintertime. It pairs perfectly with nuts, seeds, warm coconut milk, and honey, but also with chocolate and stewed fruits. When it comes to cooking, it is as easy as making rice – one cup quinoa and two cups of filtered water – it will be ready in less then 20 minutes.
Although treated like one, quinoa is not a cereal but a close relative of spinach and beetroots. It provides energy and fiber to our bodies while also being low in fat and gluten-free. It sounds like the perfect food so far, but there's even more to come! While most grains can't be considered complete proteins, as they lack in some amino acids and need to be paired with vegetables for completing the chains, quinoa contains all the nine necessary amino acids required to name it a complete protein.
Quinoa comes with a high concentration of antioxidants, comparable to the ones in popular antioxidant foods like berries. It contains valuable minerals like magnesium, manganese, phosphorus, zinc, and also fiber and folate.
Pin
This delicious breakfast is quite caloric, but it's great in the morning when our body needs healthy fats.
Decadent Chocolate Quinoa Breakfast - Vegan and Gluten-Free
Creamy, sweet, and nutty, this quinoa breakfast is packed with protein, minerals, and antioxidants to kick-start your day.
Ingredients
1/2

cup

quinoa

1

cup

water

1

cup

coconut milk

2

tsp

raw cacao powder

1

oz

vegan dark chocolate

chopped

2

tsp

organic raw honey

replace with 2 tbsp agave nectar for the vegan version

2

tsp

chia seeds

1/8

tsp

sea salt

Toasted nuts

pecan, hazelnuts, almonds and coconut flakes (or chopped coconut flesh) to garnish
Instructions
Place quinoa and water in a pan over medium heat and bring to boil; cover with a lid and let simmer for 15 minutes, until all the water is absorbed.

Turn the heat low, add coconut milk, honey, chia seeds and cacao powder, and mix to combine.

Transfer into serving bowls, garnish with toasted nuts, chocolate and coconut flakes and serve warm.
Notes