Created to support hormone production and immune system activity, this creamy avocado banana smoothie will soon become your all time favorite.
It's a gorgeous green combo of avocado, banana, greens and a few other ingredients that will turn your breakfast into nutrient-packed satiating meal. And if you have leftovers, just pack them and serve in the afternoon to keep you full until dinner.

Pin
How To Make Avocado Banana Smoothie
Green smoothies aren't the most appealing drinks but if you use my tips on how to make the avocado banana smoothie, the result will be a potion that will have great health benefits while also being absolutely delicious.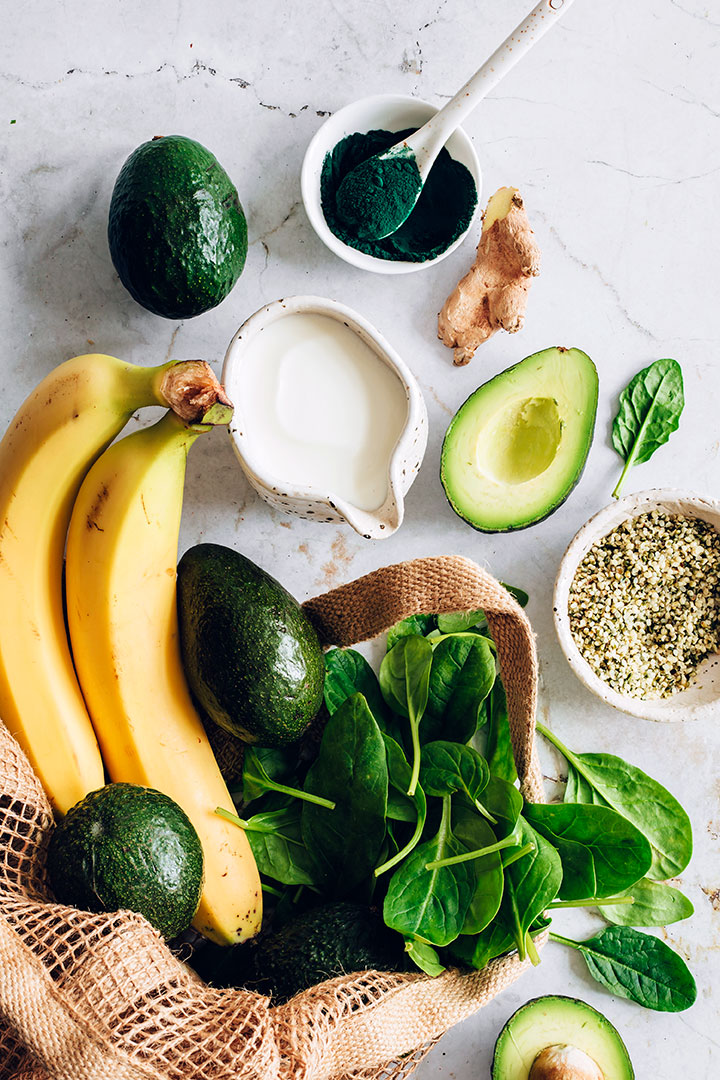 Pin
Keep things in balance – don't exaggerate with banana or it will turn too sweet, not too much avocado or it will have a bland taste.
Spice-it up – adding nutrient-packed spices such as ginger, turmeric, cinnamon or cardamom will add some taste depth and extra health benefits.
Load it with proteins – nut butters, beans, quinoa, protein powder or hemp will make your smoothie richer, more satiating and will create a great base for hormone production and tissue repair. Remember that our adult body requires about 1,5 grams protein per kg body weight for proper functional needs, so start building your protein reserves first thing in the morning.
Don't skip the greens – any of your favorite greens (spinach, chard, kale) together with your algae of choice (chlorella or spirulina) will give your smoothie a great vibrant color, boost liver activity and the natural detoxification pathways.
Befriend with your gut – by adding fermented foods such as kefir or yogurt – vegan or dairy, or bee bread (fermented bee pollen).
How Does Avocado Banana Smoothie Taste Like
Pin

This avocado banana smoothie benefits come without compromising its taste.

It has a creamy, velvety texture, a spicy depth from the ginger and a bit of tartness from the kefir that perfectly balance the banana sweetness.
Is Avocado Banana Smoothie Good for Weight Loss?
I don't recommend counting calories, but more likely have a varied diet with loads of nutrients to support your cell activity and natural detox. However, this morning drink is great if you're watching your weight.
Don't worry about the avocado banana smoothie calories, just keep in mind that it will keep you full until your next meal, it also works great as a snack, its nutrients boost metabolism and its healthy fats contribute to a balanced hormone production that will help lose weight the easy way.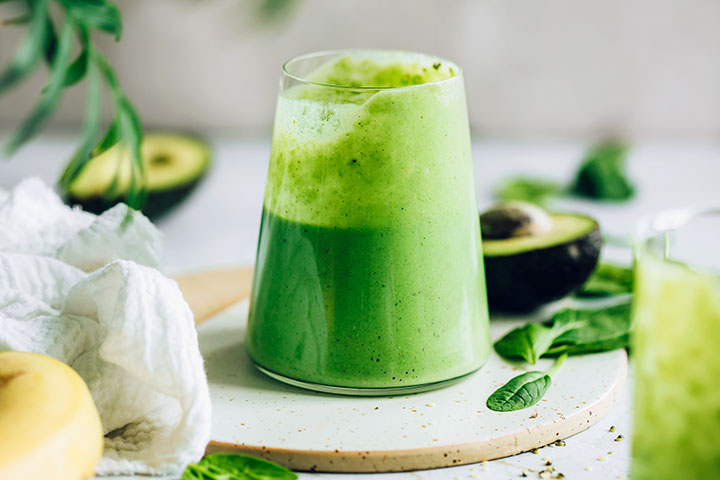 Pin
Your body needs nutrients even if you're on a weight loss diet, so start your day with this liquid combo of healthy ingredients that doesn't burden your digestion, but actually improves it. It also helps the liver to eliminate toxins that stagnate in your body and fuels it with proteins to help you rebuild muscle after any workout.
Watch the video below to see how easy you can prepare this smoothie:
If you're looking for more smoothies to add to your morning routine, try my Rejuvenating Green Smoothie Bowl, my 3 Breakfast Smoothie Ideas, or my 3 Ways Berry Smoothie Recipe.
If you make any of these recipes don't forget to tag me on Instagram @theawesomegreen so I can see them and share with the community!
Avocado Banana Smoothie
Creamy and satiating, this avocado banana smoothie is packed with protein, healthy fats and fermented nutrients to boost immunity and balance hormone production.
Ingredients
1

avocado

1

large banana

2

tbsp

hemp hearts

2

tsp

ginger

peeled, freshly grated

2

tsp

spirulina

1&1/2

cups

fresh spinach

1&1/3

cups (about 330 ml)

kefir

(use coconut kefir for a vegan version)

1/3

cup

water
Instructions
Peel the avocado and banana, cut into slices and add into a high speed blender.

Add the rest of the ingredients, process until creamy.

Serve as it is, or pack to go.
Notes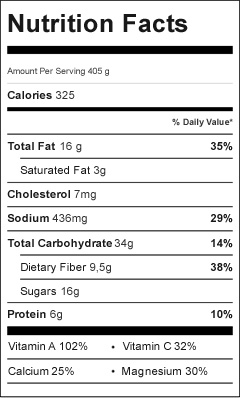 Nutrition
Serving:
405
g
|
Calories:
325
kcal